What is the PanOptix® Trifocal IOL?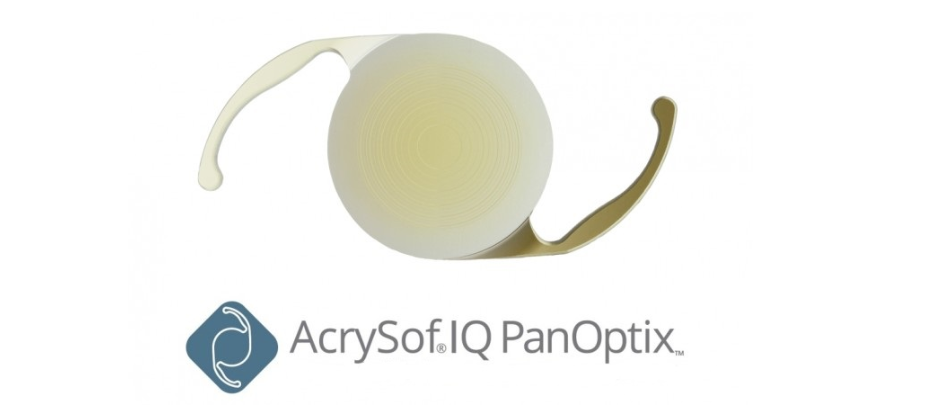 The PanOptix® Trifocal Lens is the first and only trifocal IOL available in the United States. It is a type of multifocal IOL, but generally provides a broader range of vision without glasses than previous multifocals.  It is designed to provide distance, intermediate (computer), and near (reading) vision. Like other multifocal IOLs, it is designed with multiple rings of different power (unlike trifocal glasses). This IOL is available with astigmatism correction as well (Toric PanOptix® Trifocal Lens). The full benefit of this IOL is seen when it is placed in both eyes. All multifocals can cause some glare, halos, or a mild decrease in contrast sensitivity, but these are generally mild and overall patient satisfaction with this lens is excellent. While we can't guarantee independence from glasses with any IOL, most of our patients do not need glasses most of the time with this IOL.
What is an intraocular lens?
An intraocular lens (IOL) is an artificial lens that is implanted during surgery to replace your cataract lens. You can choose from many different types of IOLs—some are designed to provide only distance vision, while trifocal lenses deliver near, intermediate, and distance vision for clear, complete focus. After a surgeon removes your cataract-clouded lens, he or she will implant the IOL that you chose before your procedure.
---
Does the PanOptix® Lens correct astigmatism?
Yes, the PanOptix® Lens is available in a toric option to correct astigmatism. Toric lenses sharpen vision and clear the distortion caused by astigmatism.
---
Are there risks or side effects with the PanOptix® Lens?
Due to the design of multifocal IOLs, there are some side effects that can be associated with the AcrySof® IQ PanOptix® Trifocal IOL models. These may be worse than with a monofocal IOL, including visual disturbances such as glare, rings around lights, starbursts (rays around light sources), and reduced contrast sensitivity (decrease in ability to distinguish objects from their background, especially in dim lighting). Nonetheless, overall patient satisfaction with this IOL is excellent. While we can never guarantee independence from glasses, most of our patients with this IOL do not need glasses or contacts.
---
Additional Resources:
For more detailed information on cataracts, cataract surgery, and different types of lens implants please select a topic below: