Laser Cataract Surgery
What is laser cataract surgery?
Laser cataract surgery is the most technologically advanced option for cataract surgery. This bladeless cataract surgery enhances both the precision and safety of the procedure. Until recently, cataract surgery has been performed primarily using hand-held blades and ultrasound. The development of the Femtosecond laser allows the surgeon to use a laser instead of blades and also reduces the amount of ultrasound energy used in the eye. The laser has a built-in imaging device (optical coherence tomography) which is able to obtain real-time 3D images of the eye during surgery. This allows for precision that cannot be achieved with traditional cataract surgery. It also allows the surgeon to customize each surgery to the individual patient's eye while effectively positioning an advanced technology lens implant.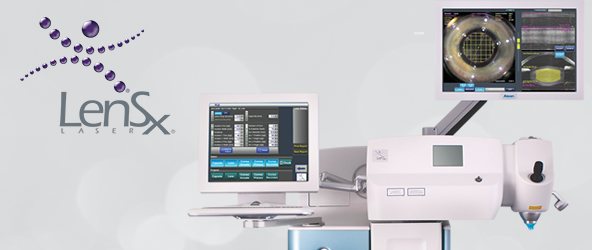 When patients are seen for their cataract examination it will be determined if they are candidates for this exciting and advanced blade-free technology.
Contact Us Today For A Consultation
Does laser cataract surgery provide better vision? Is laser cataract surgery safer?
Both traditional and laser-assisted cataract surgery can provide excellent results. In some situations, laser-assisted surgery may provide an advantage.
For correcting smaller amounts of astigmatism
If there is astigmatism that would be overcorrected with a Toric IOL but is still significant enough to require correction in glasses if left uncorrected, the laser is more accurate. While larger amounts of astigmatism are more effectively corrected with a Toric IOL, smaller amounts of astigmatism are addressed with Limbal Relaxing Incisions. These reshaping incisions are created in the cornea to reshape the cornea and thereby reduce astigmatism. Traditionally performed using hand-held blades, these correcting incisions can now be performed using the laser. This produces more precise astigmatism correction and, therefore less dependence on glasses when compared to the traditional method of performing limbal relaxing incisions.
For very dense cataracts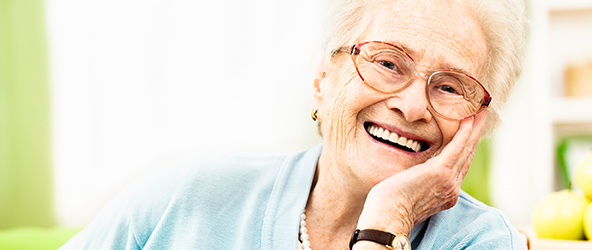 During surgery, the cataract is broken into tiny pieces which are then removed through a tiny corneal incision. Breaking up a dense cataract requires much more ultrasound energy during traditional cataract surgery. This energy is stressful to the other eye structures, particularly the overlying cornea. This can cause the cornea to swell and become less clear. The laser can break up the lens so that much less ultrasound energy is needed during surgery. This is safer for the cornea if the lens is very dense, and allows for faster visual recovery.
For eyes with certain corneal problems
Some corneas are less healthy and more fragile than others. For these eyes, minimizing the amount of ultrasound energy delivered to the eye is safer. Ultrasound energy can cause the cornea to swell and become less clear. The laser can break up the lens so that much less ultrasound energy is needed during surgery. This is safer for a more fragile cornea and allows for faster visual recovery.
For eyes with conditions that make the lens less stable
The natural lens (cataract) is attached to the inside of the eye with tiny fibers called zonules. These attachments can be weaker and less stable in certain conditions such as pseudoexfoliation, a history of eye trauma, and previous surgery on the eye. When the laser energy is used to break up the lens, there is much less stress placed on the zonules than with traditional ultrasound. This reduces the risk of complications in eyes with unstable lenses.
Patient Testimonial
"I was referred to her by my optometrist since he noticed cataracts on both of my eyes.  It took a little time to get my first appointment but once I was examined the surgery was scheduled promptly.  Everything was explained to me in detail & the surgery went perfectly.  Her staff was caring and prefessional.  She noticed what could be the beginnings of glaucoma & I am now being monitored and treated for that.  I highly recommend her."

– Clifford L.

"Dr. Wyse understood my right eye problems- provided me with a Toric lens during cataract surgery. Result was a Miracle: my eye went from 20/100 to 20/20."

– Gary P.

"I was referred to see Dr. Tamara Wyse by Dr. Joseph Uyede and I want to say that I was very impressed with Dr. Wyse, her mother, and the staff especially Natalie who I have dealt with on many occasions.  I had my cataract surgery with Dr. Wyse and I had no problems plus I had an eye correction done. Anytime I needed emergency service they got me right in.  Thanks to all of the staff for being so efficient. I also saw two other doctors when Dr. Wyse could not see me and they both were very professional too..Thanks to all."

– Kathy S.
Limbal Relaxing Incision (LRI)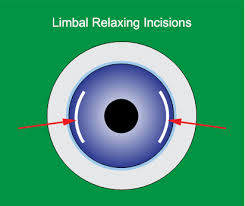 For the correction of larger amounts of astigmatism, astigmatism correcting lens implant (Toric IOL) is a better choice. For smaller degrees of astigmatism, LRIs work very well.
Are Limbal Relaxing Incisions Painful?
The LRI procedure is painless, and at most there is typically a slight foreign body sensation for a day or two after the procedure.
---
---
Schedule a Consultation Today!
Call Today!  (847) 497-2020  Or Click Here To Request An Appointment Online!
For more detailed information on cataracts, cataract surgery, and different types of lens implants please select a topic below: