Tecnis Symfony® EDOF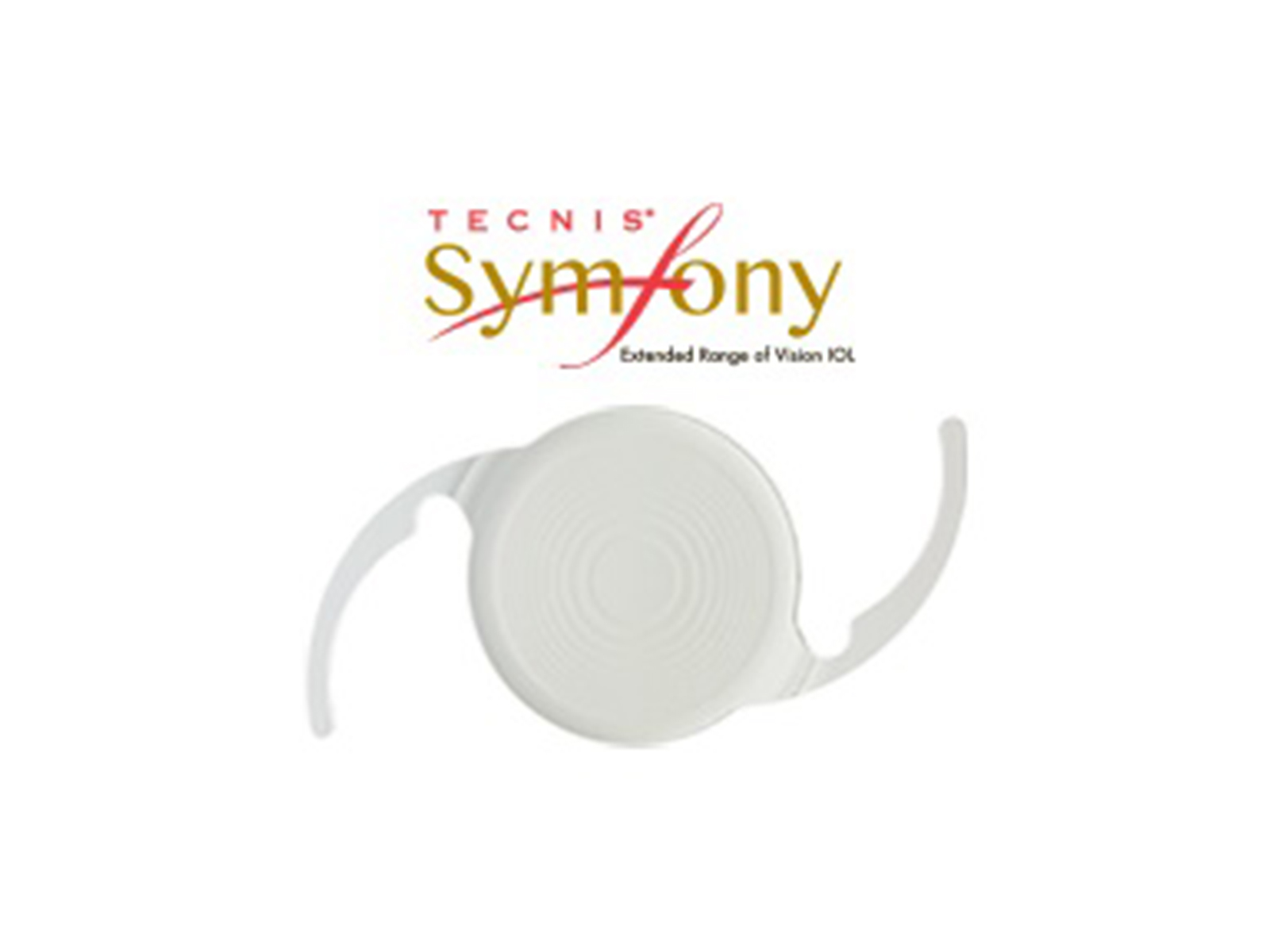 A cataract is the clouding of the natural lens in the eye that occurs with age.  During cataract surgery, the natural lens is removed and replaced with a man-made lens (intraocular lens implant or IOL).  There are many different types of IOLs available.
The TECNIS Symfony® and Symfony® Toric IOLs are both extended depth of focus (EDOF) IOLs.  The Symfony® Toric corrects astigmatism as well.  An EDOF IOL is designed to provide a continuous range of clear distance and intermediate vision without the need for glasses.  Reading vision may or may not require glasses.  Traditional multifocal IOLs provide distance and near vision without as good intermediate vision (the newest multifocal, the PanOptix®, however does provide distance, intermediate and near vision).
What are the risks with this lens?
The Symfony® and Symfony® Toric IOLs are the same shape and size as a standard IOL, so they do not increase the risk of surgery. Vision in dim lighting may be slightly reduced.  Glare and halos can occur especially with night driving.  These are usually not severe, and tend to dissipate somewhat with time.
How do I know if I am a good candidate for the Symfony® IOL?
A complete eye exam is needed to determine the overall health of the eye.  Patients with severe glaucoma, macular degeneration, corneal scarring and other significant eye disease may not benefit as much from this IOL.  Patients with very mild macular conditions can be considered for this IOL.  The Symfony® IOL , unlike the Restor,® Tecnis®, and PanOptix®, can provide a good result if there is very mild macular pathology.  This recommendation is made on a case by case basis by the ophthalmologist after a detailed eye exam with macular scanning.