Sonya Bamba, M.D.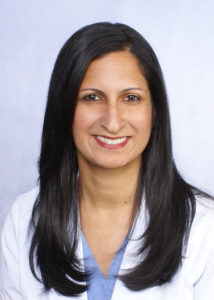 Dr. Sonya Bamba is a board-certified ophthalmologist with advanced fellowship degrees. She is a native of New Orleans, Louisiana, and she completed her undergraduate degree at Washington University in St. Louis, medical degree at Saint Louis University, and ophthalmology residency at Louisiana State University/Ochsner Health System.  She returned to Washington University in St. Louis after residency to complete fellowships in both Ocular Pathology and Cornea/External Disease.
Prior to joining Wyse Eyecare, Dr. Bamba was a full-time clinician and teaching attending at Stroger Hospital of Cook County, where she supervised residents in the ophthalmology clinic, and taught cataract, anterior segment, and corneal transplantation surgery.  The diverse pathology provided her with excellent experience with a wide range of ophthalmologic diseases and complex eye surgery. She continues to teach one day a week at the Stroger Hospital Eye Clinic because of her interest in teaching, complicated eye pathology, and challenging surgical cases. Additionally, she participates as an instructor in numerous cataract surgery and ophthalmology review courses for the residents in training programs throughout the city, and she is a lecturer in Ocular Pathology for the Department of Ophthalmology at Louisiana State University.
Dr. Bamba is a highly skilled surgeon and has performed hundreds of eye surgeries, including laser cataract surgery, ocular surface tumor removal/reconstruction, and corneal transplant surgery, including the latest partial thickness techniques such as DSEK and DMEK.
One of Dr. Bamba's priorities is cultivating a strong doctor-patient relationship through excellent communication, to foster a sense of trust as well as an understanding of eye health and the management of eye disease.