Krupa Tailor, O.D.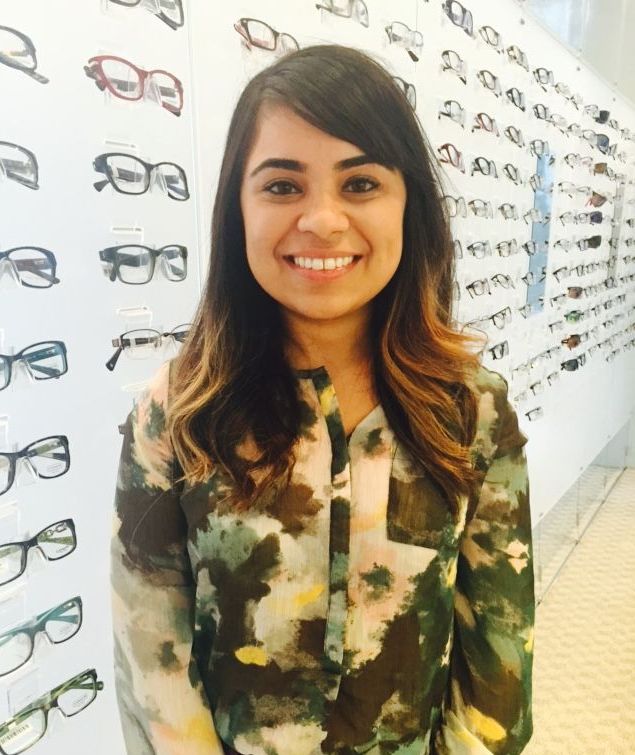 Dr. Krupa Tailor is a board certified optometrist. Dr. Tailor graduated from University of Illinois Urbana-Champaign with a Bachelor's degree in Molecular and Cellular Biology. She attended the Illinois College of Optometry where she received her doctoral degree in optometry. Dr. Tailor interned in Denver, CO and Providence, RI where she gained the opportunity to work with highly trained optometrists to treat and manage various types of eye diseases. She is a member of the Illinois Optometric Association and the American Optometric Association.
With Dr. Tailor's background, she makes a great fit for Wyse Eyecare. She has extensive experience in all aspects of eye care including complex contact lens fittings, ocular disease and post operative co-management. In practice, Dr. Tailor enjoys getting to know her patients to help them better meet their individual visual demands.
Dr. Tailor is a knowledgeable and detail-oriented optometrist. She is well versed in English, Spanish, and Gujarati. Her awareness of these languages makes her accessible to patients from a variety of cultural backgrounds. Dr. Tailor believes that patient education is one of the most fundamental elements of patient care as knowledge enables patients to make suitable decisions regarding their own health. She is dedicated to the well-being of her patients and offers assistance and advice on ocular health to all of her patients.
In her free time, Dr. Tailor enjoys traveling, cooking and being outdoors. She likes to remain active and appreciates spending quality time with her family and friends.