Micropulse Laser Trabeculoplasty
The most advanced technology in laser therapy for glaucoma
The Micropulse laser is the newest and most gentle laser for glaucoma treatment. It has several benefits over previous lasers used to treat glaucoma.
What is laser trabeculoplasty?
Laser trabeculoplasty is an in-office procedure without "down-time" that is used to treat glaucoma. Laser energy is applied to the trabecular meshwork (TM), the area inside the eye where fluid leaves the eye through many tiny drains. The laser causes changes in the TM that increase the outflow of fluid from the inside of the eye and this lowers eye pressure.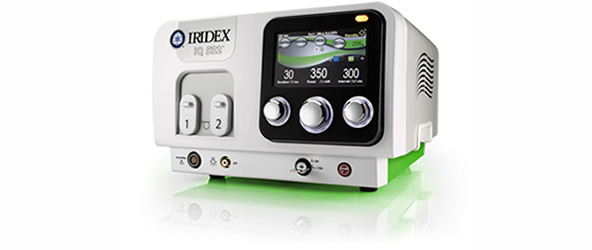 ---
Is laser trabeculoplasty new?
Laser trabeculoplasty itself has been used for more than 25 years. Lasers used for this procedure include Argon for Argon laser trabeculoplasty (ALT) and Yag, for Selective Laser trabeculoplasty (SLT). The latest development in trabeculoplasty glaucoma treatment is the Micropulse laser (MLT) which uses a diode laser.
What are the advantages of Micropulse laser trabeculoplasty (MLT)?

Micropulse laser is a gentler form of laser treatment. It uses a laser energy wave that has been divided into tiny pulses of laser instead of a longer continuous wave of laser. Previous lasers use a continuous wave of laser energy. The Micropulse uses microsecond pulses of laser that allow tissue cooling. Because there is no detectable thermal damage from heat buildup, the Micropulse laser provides clinical effects without visible tissue damage. This is a significant advance over ALT and SLT which both use continuous wave laser which causes tissue damage that is visible on microscopic exam.
Because the Micropulse is gentle, it can be repeated.
Side effects such as post – laser pressure rises and inflammation are very rare, and significantly less common than with ALT and SLT.
---
How effective is Micropulse Laser Trabeculoplasty (MLT)?
MLT works in about 70% of patients to significantly reduce eye pressure. This effect lasts from months to years depending upon the patient. When the effects wear off, it can be repeated.
What will I experience during Micropulse laser trabeculoplasty (MLT)?
MLT is generally painless, with some patients experiencing a minor "twinge" with laser applications. It is performed in the office with the patient sitting in front of the laser that is aimed precisely at the drainage structures inside the eye. MLT takes about 5 minutes, and there are no restrictions after the procedure.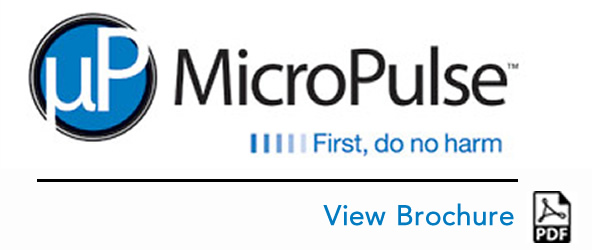 ---
Will I still need to take drops for glaucoma after Micropulse laser trabeculoplasty (MLT)?
Maybe. Drops can be eliminated for some patients, but others may have better pressure but still need glaucoma drops.
---
For more detailed information on Glaucoma and how Glaucoma is diagnosed and treated please select a topic below: